Many asked this: Is rolex yacht master 42 for men or women? The answer is it is a unisex wristwatch. Both men and women can wear this series of rolex yacht master 42 mm, which is on sale now.
Features of yacht master 42
The yacht master 42 is a luxury watch by Rolex. It is introduced as part of their most compelling designed watch in the Yacht-Master collection. Here are the features and details about the Rolex Yacht-Master 42:
Size. The "42" in the name refers to the watch's case size, which measures 42 millimeters in diameter. This makes it a larger and more contemporary option compared to some of the smaller Rolex watches.
Materials. Rolex offers the Yacht-Master 42 in various materials, including stainless steel, Everose gold (Rolex's proprietary rose gold alloy), and two-tone combinations of stainless steel and gold.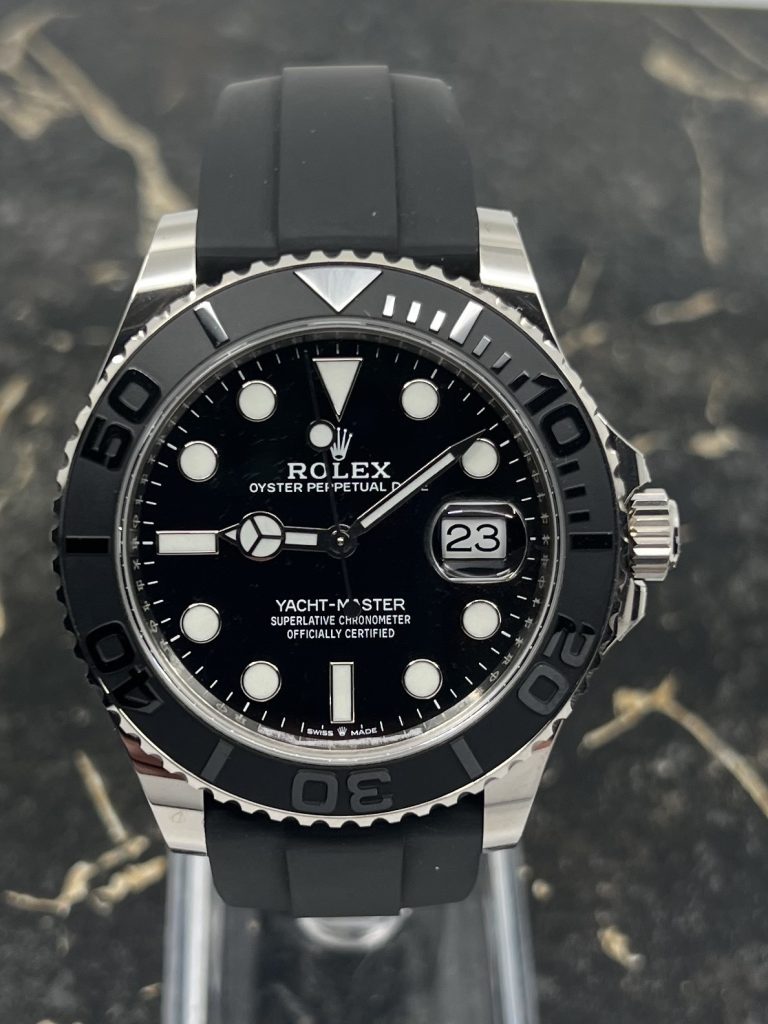 Bezel. The Yacht-Master 42 typically features a bidirectional rotatable bezel with a 60-minute graduated insert. Some versions may have a Cerachrom ceramic bezel insert, which is known for its durability and resistance to fading.
Movement. Rolex watches are renowned for their precision and reliability. The Yacht-Master 42 is powered by Rolex's in-house automatic movement, which is known for its accuracy and robustness.
Water resistance. As the name suggests, the Yacht-Master collection is designed for sailing and aquatic activities. This watch boasts excellent water resistance, typically up to 100 meters (330 feet).
Dial options. The Yacht-Master 42 comes with various dial options, including different colors and textures. The dials are designed for legibility and often feature luminous markers and hands for visibility in low-light conditions.
Bracelet. Rolex watches usually come with the iconic Oyster bracelet, known for its strength and comfort. The bracelet is made of different materials, such as:
stainless steel
gold
combination of both

Date function. Many Rolex watches, including the Yacht-Master 42, feature a date function, typically displayed at the 3 o'clock position on the dial.
Rolex often updates its watch collections with new models and variations.
The Yacht-Master 42 has an elegant look that makes it fit any formal outfit, such as for an office or any special event. However, some rich people use this Rolex model for daily use. While others simply wear it during special occasions or events. The unbeatable design is a mix of simplicity and elegance.
Rolex has been showing how their models of watches remain competitive with the other brands today.